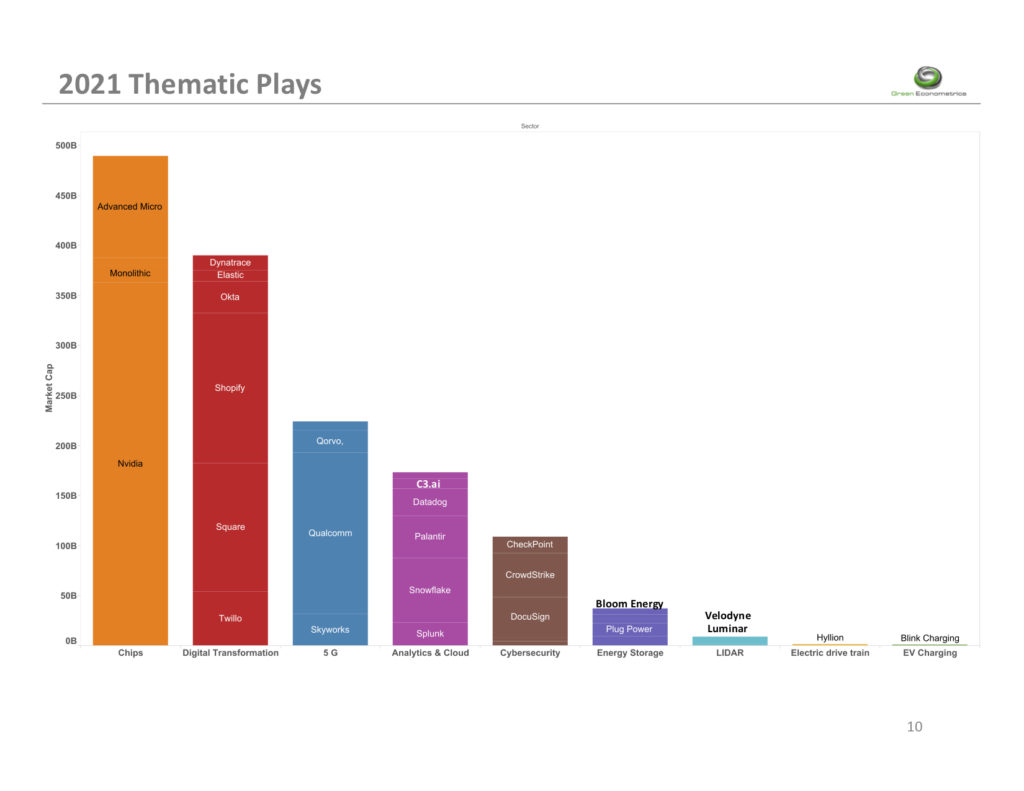 As digital transformation grows, underlying technology platforms become a core differentiator for key players. Our research reveals that current market leaders need to identify and embrace important new technologies now and adapt to the continuous emergence of new innovative platforms — often through M&A activities. In our full report, we take a look at significant technology disrupters and identify key players to watch.
Two overarching themes, data and energy, inform our approach; and our core premise that drives our innovative technology analysis is that as more commerce commences over digital platforms, more energy is consumed and more data is generated. This lens enables us to identify important emerging trends as well as obstacles to progress; while sorting out the technologies and firms most likely to emerge as winners going forward.
Importantly, our ongoing research reveals that there is also a confluence of interactivity between classes of technology that results in cross dependencies, correlation, cross pollination and scale that creates nuances within each segment. It is our implementation of data collection and analysis between segments, comprehensively addressed in our full report, which adds the insight required for confident decision making. Order your copy now.
In our full report, we identify some of the sectoral trends fueling the new digital economy and the innovative technology companies creating value in our research. Let's break it down by sector: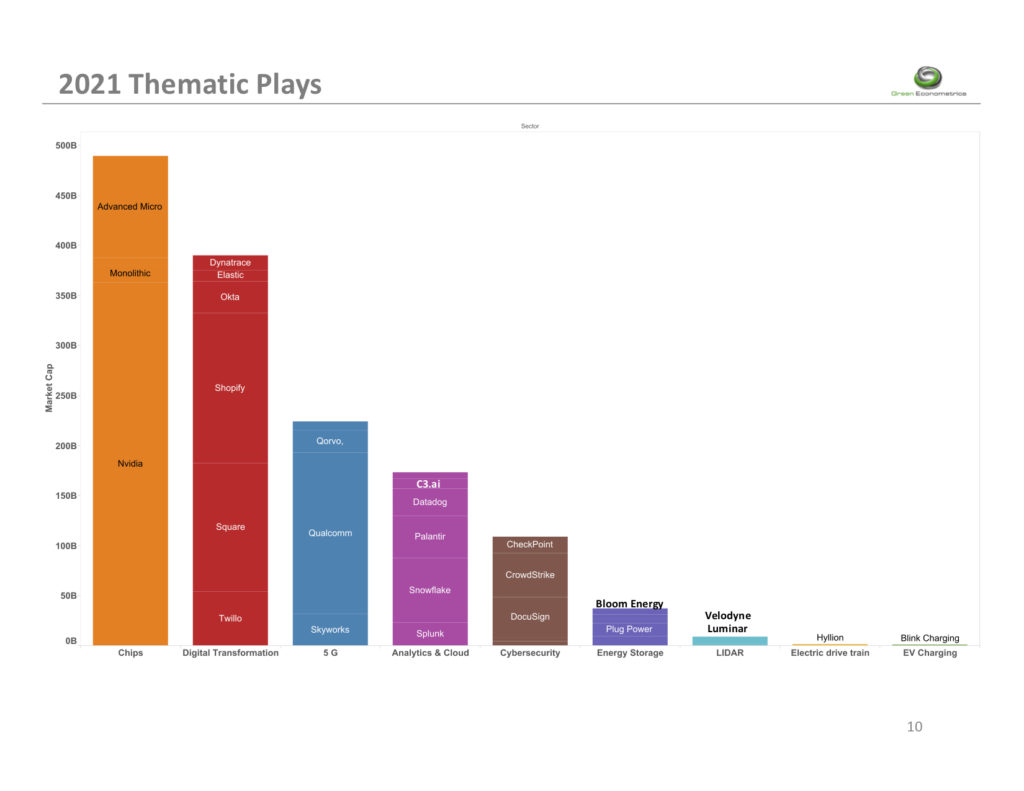 Energy Storage – is the key differentiator for electric vehicles (EVs) and the end-to-end mobility solutions of the future. It also plays a vital role in energy efficiency and resiliency. Energy storage is a core technology to address energy efficiency; critical to controlling carbon emissions, grid resiliency, and providing EV charging solutions. Energy storage systems have substantial benefits for energy consumers, including: industrial, commercial, public, and households. From cost reduction to business continuity and equipment protection, proper energy management delivers significant business efficiencies. There are, however, associated high switching costs for energy storage to be considered. Our focus in our full, in-depth report includes thorough analyses of Plug Power (PLUG), Ballard (BLDP), FuelCell (FCEL), Bloom Energy (BE) and QuantumScape (QS)
Cloud Architecture – another key sector we examine, provides a very cost-effective means of providing separate layers of data storage, computing and transactional services to enterprises and agencies where reliability, scalability and availability are critical to performance and the maintenance of a competitive edge. Virtualization services enable separation of hardware and software as well as method for separating data from control planes. Innovative tools including Databricks and recent IPO Snowflake provide scale and data integration to manage cloud services and data analytics. Our focus in this niche includes Alteryx (AYX), Datadog (DDOG) Palantir (PLTR) Splunk (SPLK) C3.ai (AI) and Snowflake (SNOW).